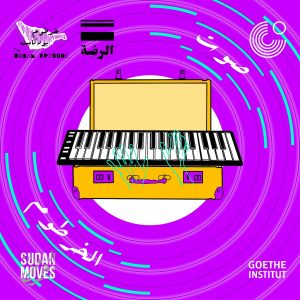 Sound of Khartoum
---
The production team for this episode are:
Researchers and Producers: Leena Shibeika, Almuzn MohamedElhassan, Mai Abusalih, and Alrassa.
Script Writers: Almuzn Mohamedelhassan and Mohammed Abdelazaaiz.
Presenters: Almuzn Mohamedelhassan and Mohammed Abdelazaaiz.
Music: Zain Records.
Audio Mixing: Tariq Suliman.
Project Manager: Zainab Gaafar.
Technical assistance: elMastaba TV.
Recording studio: Rift Digital Lab.
---
About the episode:
This episode gives an overview of the alternative music scene in Khartoum within the past 60 years by discussing the diverse influences leading to the emergence and development of Jazz, Zannig, and Rap musical genres in the city. We review the intersections of some of these genres with social class and politics in Khartoum and how they've become cultural products that were minimally represented and were not allowed to be fully legitimized by official media channels and institutions, thus they've historically been marginalized.
Interviewed in this episode are some of Sudan's pioneer artists in Jazz and Zannig and through their stories, we discuss the cultural 'otherization' and social stigma imposed by the dominant elites against these genres. Despite these circumstances, we explore the process through which Jazz, Zannig, and Rap have become a part of the mainstream music scene in Sudan by utilizing alternative platforms such as the internet and social media.
Through this podcast, we invite Sudan's youth to participate in the documentation and support of alternative music by any means possible.
We Dedicate this episode to the soul of the legendary Jazz singer and artist, Kamal Keila.
---
Episode playlist plus MORE!
Compiled and prepared by: Almuzn M. and Mohammed A.
---
This podcast is accompanied with a playlist of all the music featured in the podcast as well as an extensive list of different online resources of online interviews, archives and books, and articles on Jazz, Zanniq, and Rap.
First, here is a collection of songs, performances, and images.
JAZZ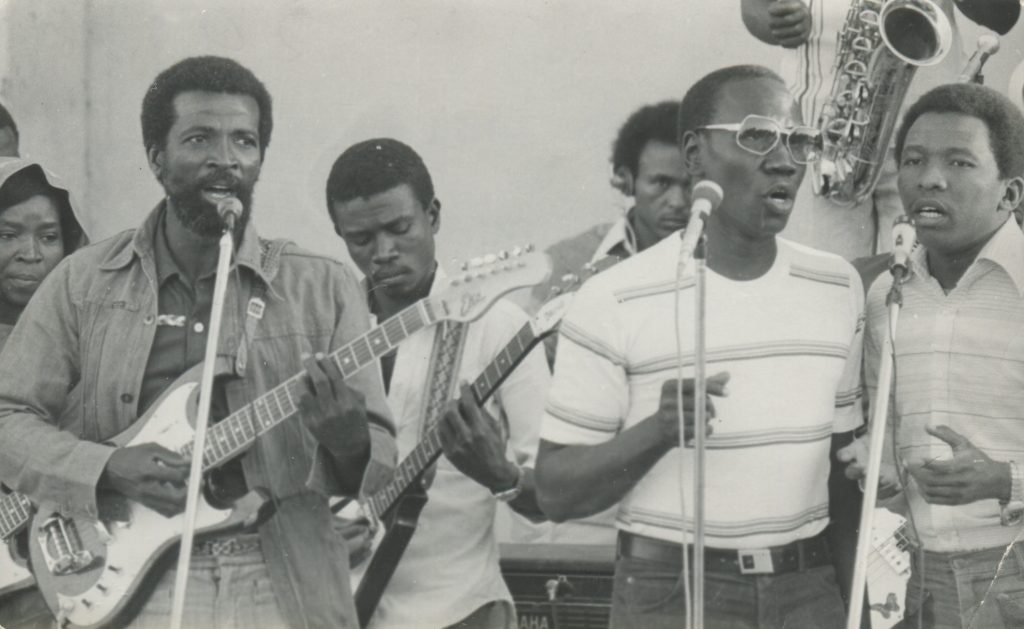 Kamal Keila
Listen to Kamal Kiela 's Album: Muslims and Christians. As well as listen to his special singles featured on the podcast:
Osman Alamo:
Listen to these songs by the legendary Osman Alamo:
Shahabiel Ahmed:
Also listen to other songs by The king of Sudanese Jazz, Shahabiel Ahmed:
The Scorpions:
Find The Scorpions' Album : Jazz Jazz Jazz which include these songs:
Saat Alfarah
Farrah Galbi Aljadeed (featured on the podcast).
Kaif Halo
Hilwa ya Amoora
Listen to Ya Amali O Noor Ayni and watch their live show in Kuwait in the 1980s.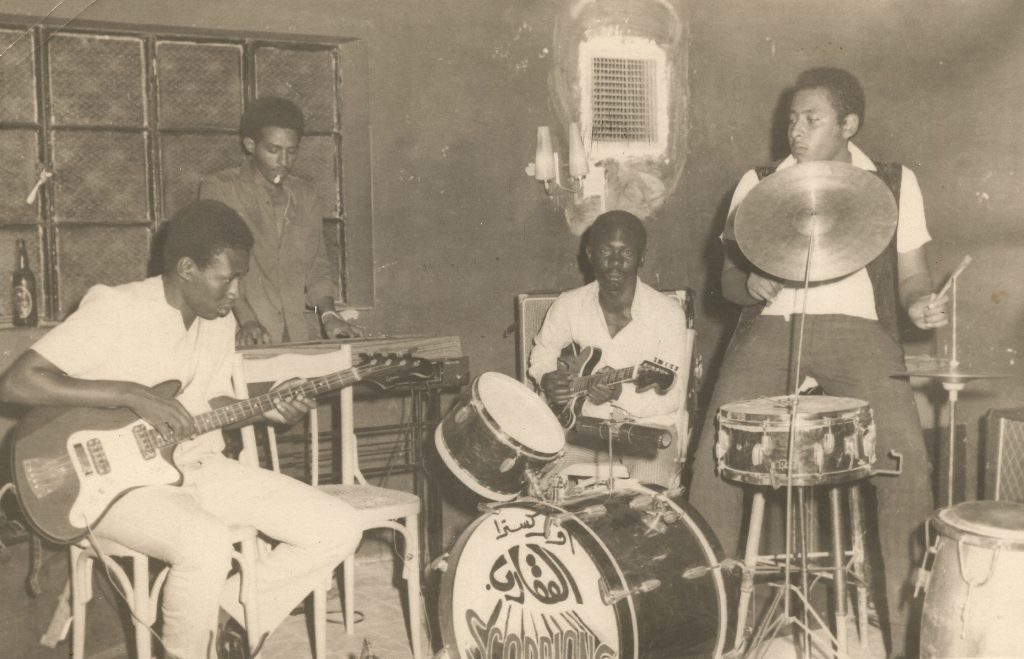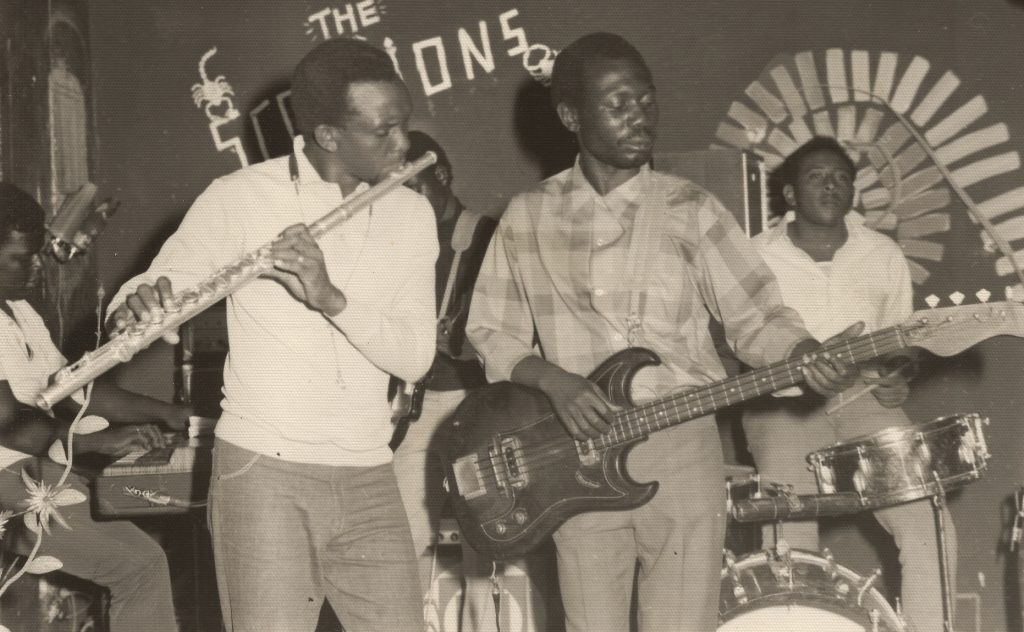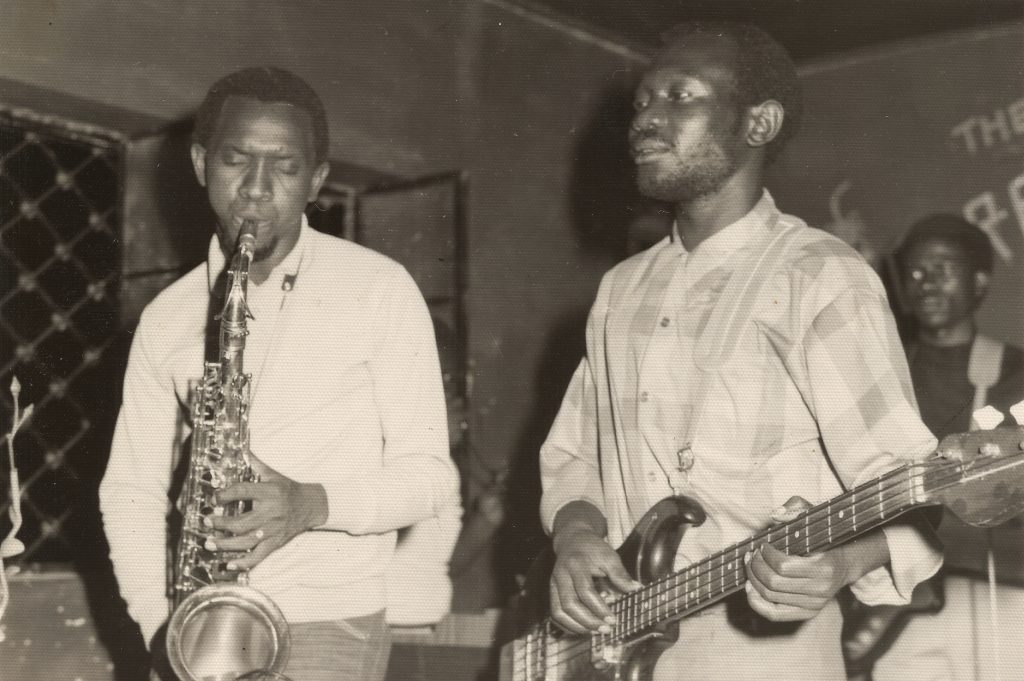 Salah Bashir, known by Salah Brown!
Find his songs on The Blue Nile Sudanese songs Library by the name Salah Brown: including these songs:
Ouno bi Alrida Halkana
Tala'a algamar
Konta ma'a Aish
Alikhider Jaa
Seed Alyoun
Also watch his special performance of his song Altelophone, featured on the podcast.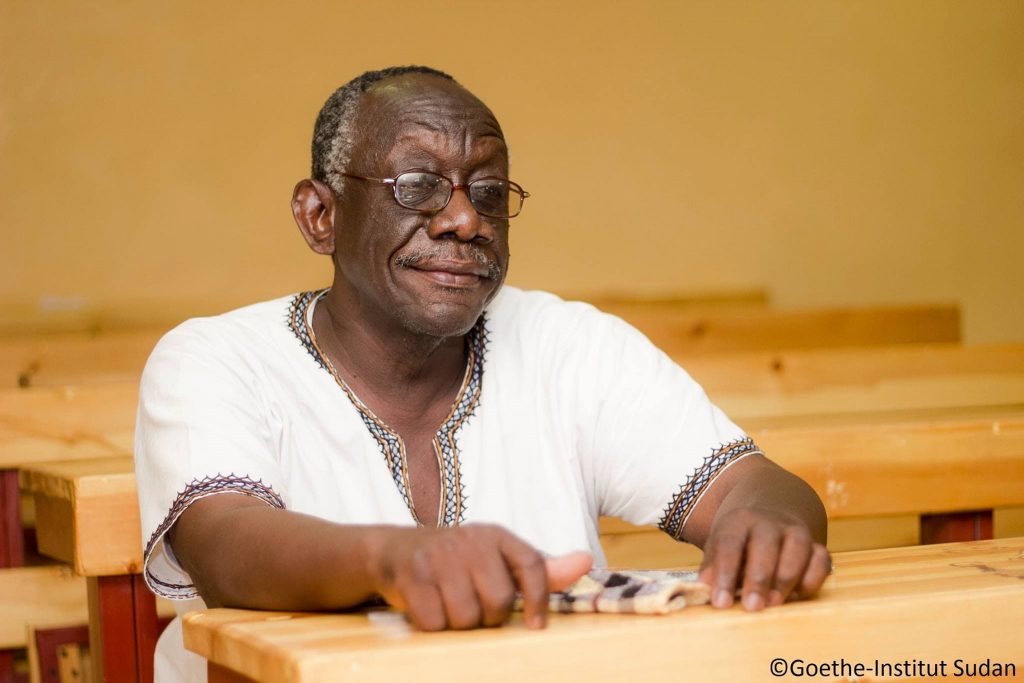 And finally, here is a curated list of the most famous Sudanese Jazz bands and singers:
Jazz Aldoyoum Music Band:
Adwaa Bahri Music Band on :
William Andre's "Kifaya Mozah" featured on the podcast:
ZANNIG
First Generation of Zanniq Artists
First, Listen to Alrassa Pre-Zannig curated playlist on soundcloud!
Here is our curated list of Zanniq Artists and musicians!
Mohamed "The Maestro" Hamed
Najat Ghurza
Mujahid Sharshar
Buthaina Abbas
Listen to Buthaina's "Jabra" with the famous musician Mohamed Hamed featured on the podcast.
Also listen to other songs by Buthina:
Anwar 9
Zikrayat
Ayman Alrubo
First, watch the legendary Alrubo on his public concert at Atabara here:
Here are other Soloa'at by Alrubo:
Listen to other Zannig singers and artists!
Nejeery
Mujahda
Noona Al3ankabouta
Mawada Alahaneena
Tarig Bunna
Rasha Alzonjya
Taso
Also listen to other Sola'at by Taso here:
Ali Tabashi
Shishai
Basheer Kai
Finally, here are songs by the most recent Zannig singers:
Marwa Al-duwaliyya
Taghreed Al-Oshara
Aisha Aljabal!
RAP
Here is a collection of songs and performances by the most known Rappers on the Sudanese scenes.
Born In Black.
Here's one of the first appearances of Sudanese rappers on Sudan's TV.
Also listen to BIB's Ghetto Birds with Moyad from Sudanese Band.
Listen also to :
Niile
Alsadig Sideeg
Al Fagr with Omer Snoop, Khaled aka Zangoola, Willy, and Mo Ali aka DMF
Khalid Zangoola
DZA the Dissenter
The Circle
Flippter.
Listen to Flipper's 'Gorasa' featured on the podcast:
Music 56
Ali GX
Khwal Miflimeen
Aljanba
MOT
Listen to his songs 'Kul Al Khir' featured on the podcast:
MaMan
B Jr aka Lil Bani
T.A
Ibobai
Ashraf
Thinking about female rappers? Listen to Selma-I on her two rap songs:
Also listen to:
Bric Man
OD
Soulja
Walgz
TooDope
Omer Dafencii
BBN Booda
Gadoora
We end our playlist with 'Salimmik' by Maha Jafaar, Flippter, and Nejeery.
Extra Resources
Online Interviews
Here is an excessive list of online interviews and television talk show programs that feature some of the singers and musicians mentioned in the episode.
Online Archives.
During our research, we have come across many efforts to archive, digitize, and redistribute Sudanese music. We have decided to dedicate this space to highlight their efforts.
General:
Jazz:
Zanniq:
Rap:
Interesting Reads:
Here are some references, including articles and books, that discuss about Sudanese music that you might find interesting!